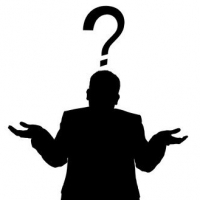 Are We Relevant
by Zenobia Jackson | August 1, 2017
Recently I was invited to a Pastor and Minister meeting to discuss how well the church had been serving God's people. It is always good to come together in one body, mind, and spirit. Our Bishop wanted to make sure that we were clear about the Lord's divine calling for each of our ministries. The question posed was "Is Your Church Relevant?" This gave my husband and I time to really think about everything we had been doing in our lives and the community we serve. The word relevant means are we aware of what's going on in our community. Had we been keeping abreast of the people and their struggles? Are we meeting their needs? Are we sharing the gospel? It also got me to thinking about the church as a whole. How many churches are comfortable in the way they currently operate? Are we really seeking the will of God? I have noticed that many of us only witness to people who look like us because it's easier. Many of us invite other Christians to our churches or programs because there are no reservations in asking a believer. Making these observations has shown me how far off we are in obeying God's word.
Luke 14:23 (NIV)
says, "
23
"Then the master told his servant, 'Go out to the roads and country lanes and compel them to come in, so that my house will be full.
This commandment reveals to us that if we are to go out, that means the people we need to minister to and become relevant to are still out there. Christians are already in. We have accepted Jesus Christ as our Lord and Savior and that is wonderful, yet it should not stop with us being saved. We have a GREAT work to do and honestly those HE is calling us to will look different and will behave differently. I challenge all of us to trust the Holy Spirit to lead and guide us to those people. They are in the roads and country lanes. Don't allow fear or man-made tradition hinder you from being walking epistles in the name of Christ.
Our becoming relevant will begin and end with God's love flowing through the church. Judgment has no place, but God's grace and mercy does. Preaching our personal beliefs has no place, but teaching the uncompromising doctrine of Jesus Christ does. It doesn't matter what our title may be, if you are a True Believer, you have a call on your life to serve God's people by sharing the gospel with His love, His grace and His mercy. Trust Him in helping you and your church to become relevant.